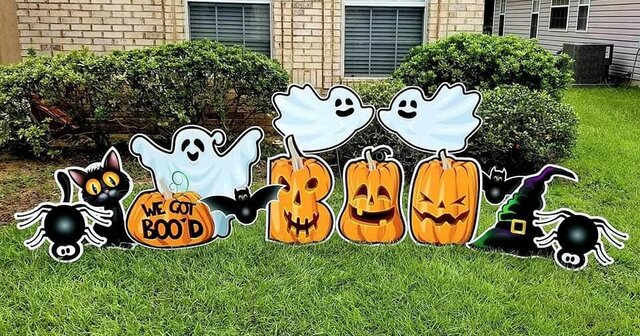 BOO! Yard Card
Breeze Inflatable's BOOtiful friends are BACK for another fun season of surprises! Their schedule fills up FAST!

A special treat for grandkids! Surprise your favorite neighbors! Send a BOO to your favorite clients!

Included with a BOO yard card is a special treat bag with pre-packaged candy and a sign to hang in their window saying "We've Been Boo'd!"